Aloha & Welcome
"Hōkūle'a Ohana Wa'a, Family of the Canoe," is a book about the creation, voyages and the travails of the famed sailing vessel during its early years.

On this site you'll find further information on topics touched on in the book, including additional photographs, video and audio interviews made in the 70s and 80s. You'll also have a chance to read excerpts from the book and get to know more about the author, James Kimo Hugho.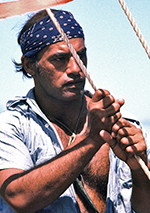 Enjoy the site and please leave comments or questions about the book, the website or the Hōkūle'a.
Excerpts…
"Serious and direct, we were asked, Da leadership of the project, they going be on the voyage to Tahiti? The voyage will be only Hawaiians or nothing! I wasn't shocked and knew this was a concern by many as we exhibited Hokule'a throughout the state, it was inevitable.." Continue reading…
"I then asked, How about spirituality as criteria? It hasn't been mentioned and we've had a lot of incidents happen which can't be explained. No board of inquiry could determine why the swamping occurred! He responded in a threatening tone and with words which I was shocked to hear. Don't mess with that! Continue reading…
Hokule'a Chronicles
Hawaiian Canoe
Introduction to the Hawaiian canoe, bonding to artifacts at the Bishop Museum, meeting families of the canoe.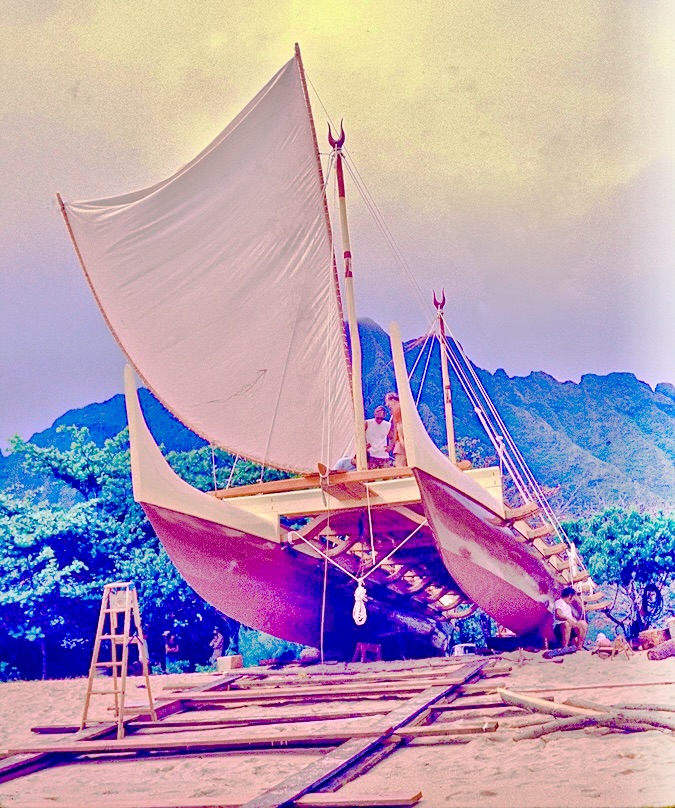 Child Artifact
Kuleana to Hokule'a. Caregivers, create a setting, a serious involvement.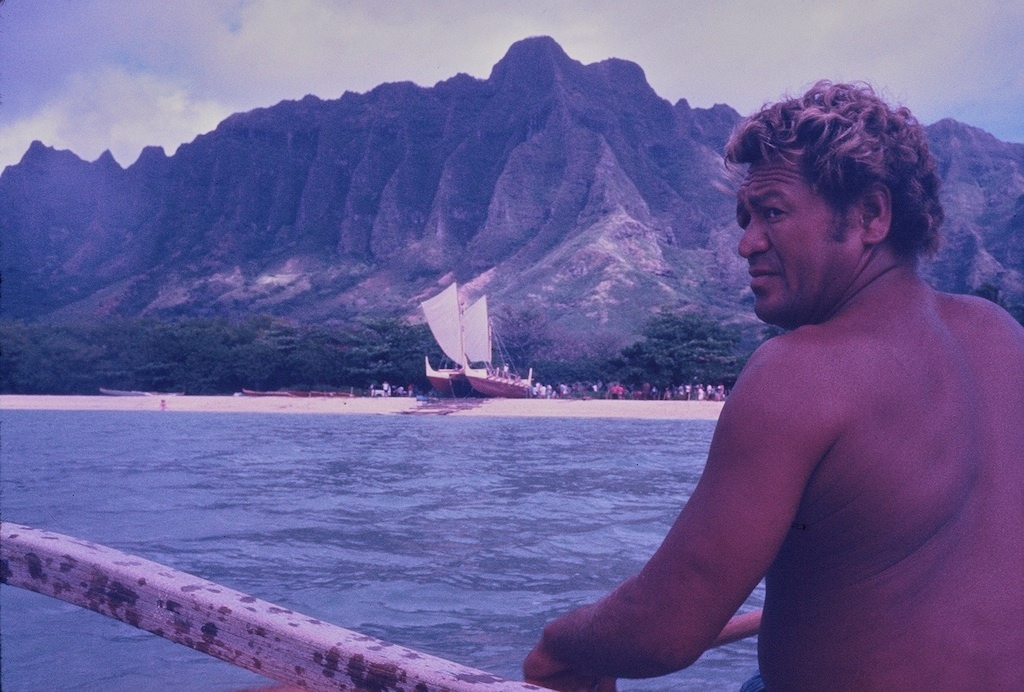 Makapuu
Makapu'u's dream comes true. Who's the captain, the chief of this wa'a Hokule'a?
What of Spirituality
A colonialistic response to spiritual inclusion-group pule, mythological creatures as true beings, the Declaration of Independence and patriotic tributes to the American Revolution takes precedence.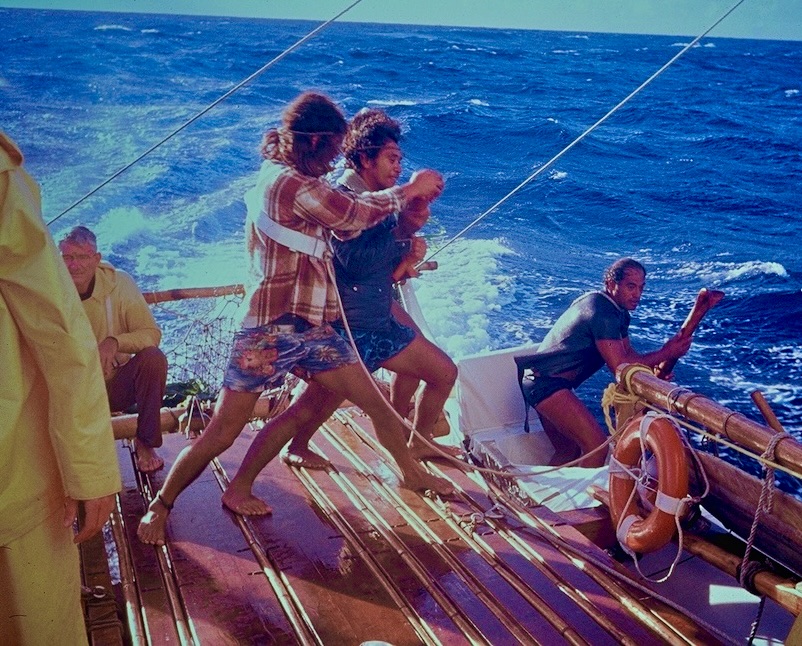 America's Cup
Funding needed for Hokule'a project. I meet a donor. Newport Rhode Island, amongst the 12 meter racing yachts, Hokule'a project should be meticulously planned and executed.
Lahaina, Mana Spirts to Hokule'a
The search for mana strengthening for Hokule'a following her launching-her birth, at Kualoa, Oahu on March 8, 1975 takes place in Lahaina, Maui.
Molokai – Oahu
Depart Molokai for Oahu, potential crew leader-navigator apprentices, man's discarded trash, skyline of Oahu to Waikiki.
I Smell Hawaii
Too easy to find Hawaii from Tahiti, I don't use stars, I know where is Hawaii in my sleep.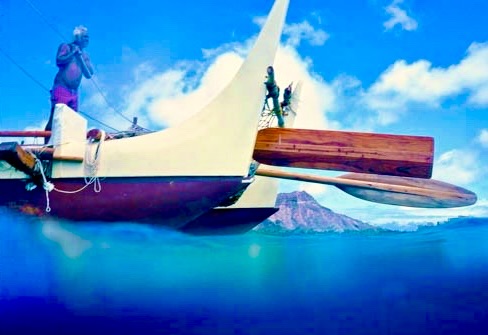 Papa Mau at Sea Level
Papa Mau begins his navigational classes, natures' signs are his friends, star chart dance, all in a family setting.